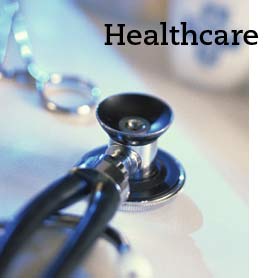 Modern-day school education provides less than adequate attention to a child's health. Its certainly not in the list of key expectations that administrators or parents have off the school. But when we factor that kids spend half their active time and risk a higher percentage of injuries and infections at school, a school agenda without health in the priority list can lead to a failed mission. If one looks randomly at ten Indian school websites, just one provides information about healthcare facilities in the school premises while all of them talks about the play facilities. Doesn't that reflect the importance given to kids' health at school by both school management and the parents? If this happens to be the state of affairs in elite city schools, you would be disturbed to know about the healthcare facilities available in school to kids from underprivileged sections of the society.
Limited attention to both health and hygiene at school exacerbate the problem seeded by less nutritious food and limited hygiene available in and around their homes. If you consider both parents in this income segment work for daily wages, taking the kid even to a government hospital can result in losing the day's income. Or worse still what if you don't treat the child? The kid effectively ends up as an incubator and a mobile distributor of infections. If this condition can be reversed early in a cost effective manner, it will have a powerful impact on the kid's education as well as income of the parents.
We should not see healthcare facilities in schools as "yet-another-laudable-goal-but-not-affordable-today". It cannot wait for its turn until the nation emerges. A healthy kid today can learn better, similar to a well-fed kid. Most importantly healthier kids are likely to attend school more often. So, any amount of focus on healthcare in schools today would reduce the future costs to the society.
What needs to be accomplished at school to address the health needs of children?
Establishment of infrastructure to provide direct care – Attending infections on need, addressing chronic conditions by ensuring kids take medication when carried in eg. Asthma, Diabetes, first aid in case of injuries at play and school, maintenance of health records, small retiring room in case of sickness etc.
Coordination of School Health Plan – Review of sanitation and hygiene facilities in school, Mid-day meal nutrition, coordinate with local medical authorities and NGOs to track and communicate epidemics and infections in local neighbourhood.
Periodic Health screenings – Plan and schedule tests - Body Mass Index, sugar, vision, hearing, dental exams etc – Any early diagnosis will help us avoid spending resources at a later date.
Health Education – Teach kids on age-relevant health topics – prevention measures, food nutrition, hygiene, open communication on medical condition, medication and side effects, safety measures etc.
Additional responsibilities – Training and awareness programmes should be conducted depending on resource availability and contextual importance – ragging, anger management, psychological counselling, smoking, alchohol, sex, drugs, suicide tendency etc
More importantly, how can you participate in this journey?
At this moment, there are a few NGOs who actively pursue kids' health as a priority goal. Parivaar, Child Survival India, Sevalaya are some organizations who have gained significant experience in offering these services. We can learn a lot from their experience and guidance. Also, take a look at Bani Mandir that provides health education to adolescent girls. You can contribute to these institutions financially as well as intellectually to take things further.
If you are someone with experience in healthcare, child care or education, share your ideas with your child's school. Your insights will make a bigger difference than you think.
If you think you can teach healthcare to kids, talk to like-minded NGOs in your neighbourhood to see how you can add value. You can assist in preparing training material, doing ground surveys and participating in workshops.
If you are a parent, you should ask your kid's school about the facilities available there. You would not be happy to know that your kid has not pampered with healthcare facilities in his /her school, any better than what is available to the underprivileged one.
Ultimately, a problem of this magnitude needs government intervention for visible social impact. But NGOs are the best incubators of innovative ideas. We need to remember the success stories like Eureka Child, Akshaya Patra that will give us positive hope for government–NGO partnerships.
We need more experiments on the ground that defines healthcare in Indian schools. I am confident the government would take notice of this eventually to replicate the idea across the nation and claim success.
This post is from one of our volunteers, Sriram Hariharan who is thankful to the nation for subsidizing his education from school to post graduation. He intends to create some awareness about small issues that would ultimately impact everyone. He is interested in doing collaborative volunteer work related to school education. He can be reached at sriram.hariharan@gmail.com.
How do you feel about the issues of health in schools? Have you taken up this issue with your child's school or voiced it in a PTA meet? Tell us more about your experience and what you think schools should do?